Following my last post It's A New Grumpy Season for 2021! (Part 1 of 2), I initiated a six-day #ArtworkReveal series in Facebook and Instagram last week (well actually there was a bonus day too) to unveil bits and pieces of the cover artwork for new music. Now that we're done "playing games" (LOL), I'm ready to unveil my upcoming release!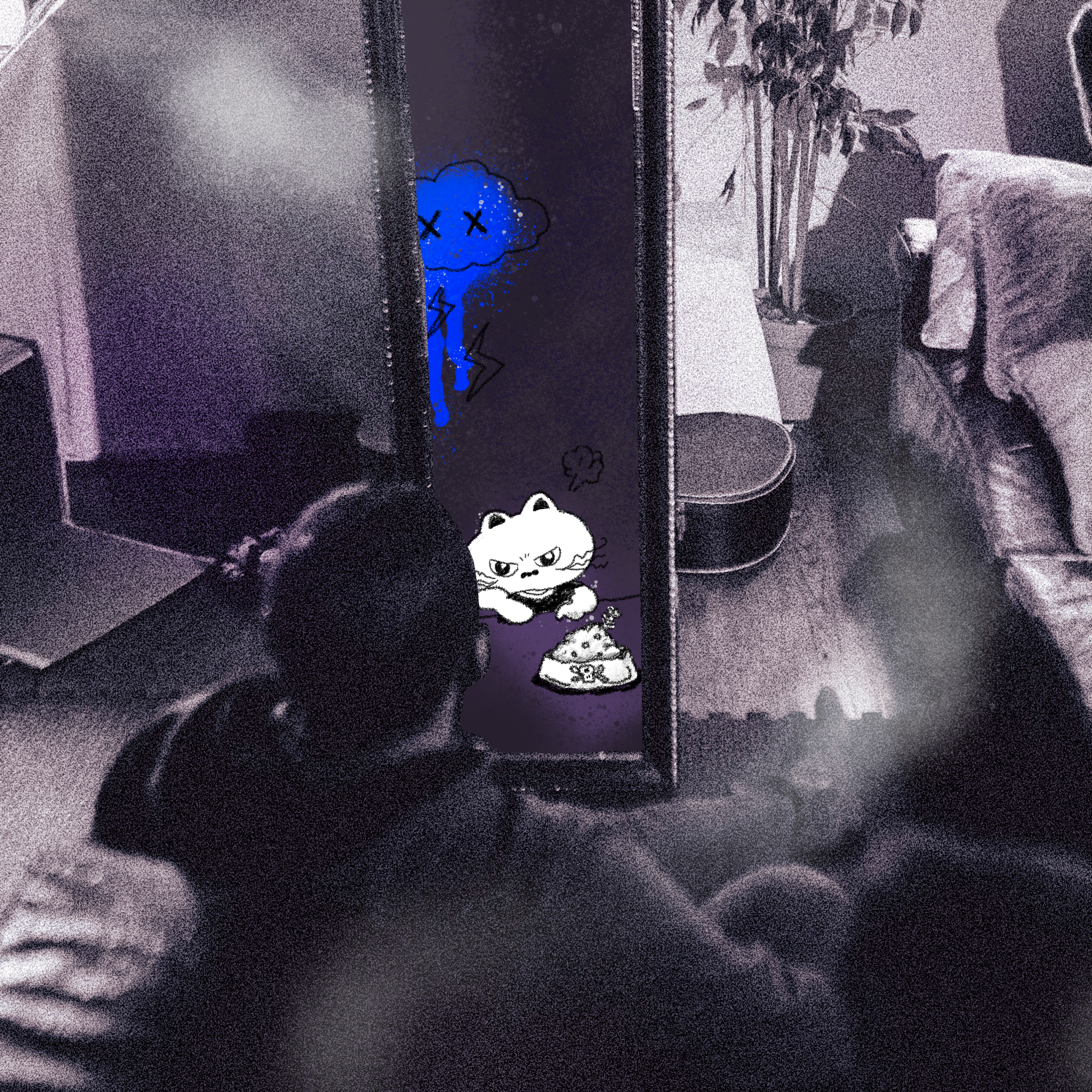 "Blue Eyes" is my latest, upcoming single following my first Grumpy Kitty Boy music release ever last July 2020! This dreamy, enigmatic statement of a song will be out on January 29 (#NewMusicFriday!) and will be available on my Bandcamp online store along with digital streaming platforms—Spotify, Apple Music, Soundcloud, YouTube Music, Deezer, TIDAL, Amazon, etc. A YouTube lyric video will also accompany this release, with animations by visual artist Yuna Kim. (An official animated music video might come out in the future...ooops shhhhh! 🤫)
I will add all links in my little landing page once release goes out on January 29. Set a reminder in your grumpy calendar, and don't forget to join my mailing list to hear more future grumpies! 🎉
Streaming music is fine, but the real deal actually happens when you directly support artists (like me) by buying their stuff! I have my Grumpy Kitty Boy official online store on Bandcamp, where you can buy my music—and upcoming merch too! 😲—and help me make more future grumpies and kitty treats. I can't emphasize this more enough, as I will have more items coming out on Bandcamp very soon. Check the grumpy on Bandcamp HERE.
Take the time also to follow me in all music and social media platforms you're part of: Spotify, Apple Music, Soundcloud, Deezer, YouTube, as well as Facebook and Instagram. FOLLOW THEM ALL! 🤣
Again, Grumpy Kitty Boy's newest single "Blue Eyes" comes out on January 29!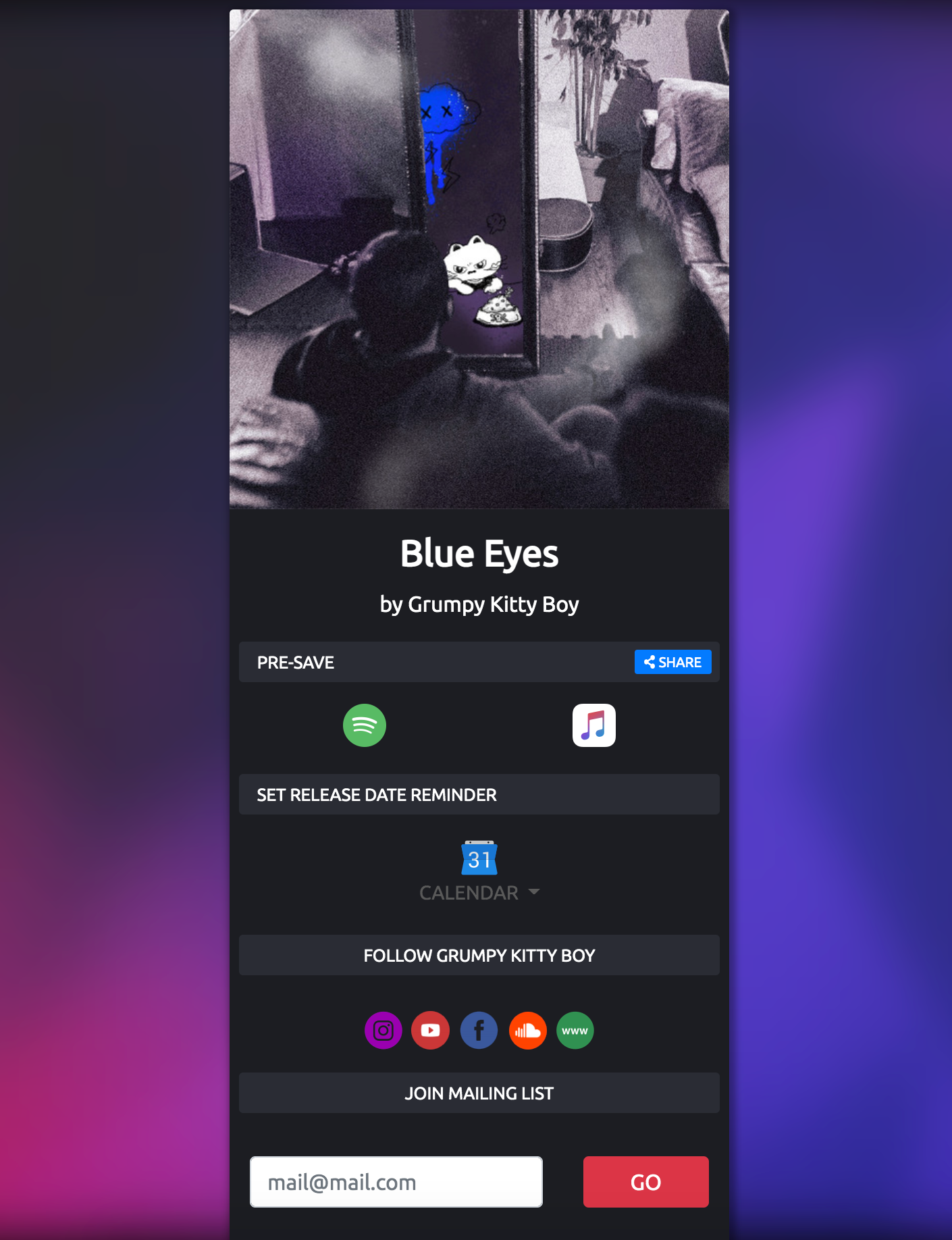 As a final note, notice this announcement's title—"Part 1.5 of 2!" Wait for the real "Part 2," as I'm just getting started. 😼 Stay grumpy and updated, fellow grumpies!